Address: Kaltenbrunn 1, 83703 Gmund
Parking tickets for the courtyard can be obtained just like concert tickets. There are 60 spaces available.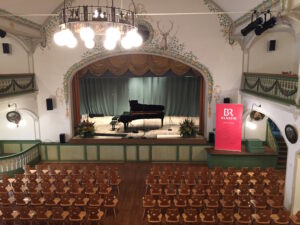 Address: Xaver-Terofal-Platz 1, 83727 Schliersee – there es public parking space in walking distance in the village such as around the train station or in "Seestrasse". No parking at the venue directly.
Address: Schloßstraße 20, 83700 Kreuth – no direct access possible!
Please use the bus transfer provided from cable-car station Wallberg – or Trinis – or Oberhof – to the venue!

Address: Nördl. Hauptstraße 35 | 83700 Rottach-Egern
In Rottach-Egern you'll find a variety of public parking in walking distance just around the Seeforum